Allen Ranch of Gilbert Arizona
Allen Ranch is just another fine example of Gilbert's real estate. The homes for sale in Allen Ranch are amongst some of the finest in Gilbert Arizona. The community sits on the border between Gilbert and Chandler. Gilbert, Frye, and Pecos roads are it's cross streets, right in the heart of prime Gilbert real estate. Allen Ranch is a smaller community made up of just 334 single family residences. Built by Richmond American, Engle Homes, VIP Homes, and Centex homes, construction began in the year 2000. Because of the vast number of builders who built the homes here, this Gilbert community has a unique quality that many other subdivisions do not have. Most subdivisions that are built today are built by a single builder, sometimes two. This is not ideal as the homes can look "cookie cutter", but because Allen Ranch is made up of homes built by 4 different builders and each builder had several floor plans to choose from, you can drive down the streets and know that each home will have it's own defining qualities. Not only does the real estate in Allen Ranch set itself apart by the uniquely styled homes, but the community is made up of lots that are larger than 10,000 square feet. Too many communities now days have homes that practically share there neighbors yard. Allen Ranch's estate size lots allow for comfort, privacy, and versatility. Allen Ranch homes range in size from about 2,000 square feet to more than 4,000 square feet of livable space. Home prices are steadily increasing as the Gilbert real estate market betters year after year. If your looking to find a home with a private pool in Allen Ranch, there is a large percentage of homes that already have one. But, if you find a home for sale without one, you can rest assured that your lot will be large enough to accommodate one.
Gilbert Shopping
Allen Ranch is located just one block North of the 202 San Tan freeway and the Gilbert Crossroads Towne Center. The Crossroads Towne Center offers an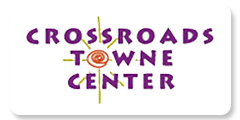 array of boutique shopping, fine dining, relaxation, national retail anchors, movie theaters, and much more. Check out the directory of stores here. If you can't find what your looking for at the Crossroads, then you need to check out San Tan Village for more shopping, dining, and entertainment options. Allen Ranch is just 3.5 miles away from some of the best shopping around. Gilbert offers shopping in every direction from Allen Ranch, but these two shopping centers are where you will most certainly be spending most of your shopping hours.
Gilbert Activities
Gilbert is home to 5 golf courses: Western Skies Golf Club, Greenfield Lakes Golf Course, Trilogy Golf Course, Kokopelli Golf Course, and the only private country club in Gilbert, Seville Golf & Country Club. Each golf course has it's benefits and all are a pleasure to play. They are all within 15 minutes from the Allen Ranch community, which make it convenient to get in a quick 18. If you can't find time to get in a round of golf, you can enjoy the convenience of the new Gilbert Top Golf driving range which is less than 5 minutes away from Allen Ranch. If you love the outdoors you will love the convenience of being near 2 state parks, both within 20 minutes of Allen Ranch. There you can hike, bike, and even horse back ride. With miles and miles of maintained park trails, it's always a great spot to get some fresh air and some exercise. Allen Ranch has it's own community parks and tot lots, but if your looking for a much bigger experience, you can visit any of the 4 Gilbert parks. Freestone, Cosmo Dog, Water Tower, or Elliot District Park are all located within Gilbert and they all have their own defining characteristics. Try them all out, you won't be disappointed.
Gilbert Schools
Allen Ranch is located in the Gilbert Unified District which ranks among the best in the nation. Rated an A, the residents of Allen Ranch are sure to gain a high quality education. Although Gilbert Unified District is an open enrollment district, the most common schools the kids of Allen Ranch attend are: Quartz Hill Elementary, South Valley Jr. High School which received a Great Schools Rating of 9 out of 10 and Campo Verde High School that boasts a stellar 10 out of 10 rating.
If your looking for your next place to call home, you may just want to consider the Gilbert community of Allen Ranch. Contact your Allen Ranch real estate experts Colby & Michele Myers today!